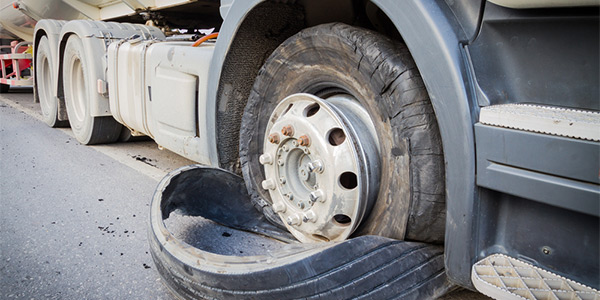 As a semi-truck driver, you understand that tire issues typically happen when you're least prepared to deal with an issue. To help you expect the unexpected, the professionals at Rod's Mobile Tire & Repair have built our business around providing trusted, timely support to truck drivers who experience tire issues. Unlike other providers of semi-truck tire repair in Bondurant and Des Moines, IA, Rod's Mobile Tire & Repair is able to meet you on-site to remedy your tire issue.
Rod's Mobile Tire & Repair is open 24 hours every day, meaning that we are able to provide you with mechanical services and support whenever you need it. In addition, by being a mobile repair service, we offer our clients on-site tire repair for semi-trucks anytime, anywhere. Rod's Mobile Tire & Repair offers our valued clients the following services and more:
Semi-truck tire repair: When you're in need of tire repair for semi-trucks in Bondurant, IA, our trained technicians can meet you on-site any time of day or night. We'll repair your tires and help you get back on the road.
Tire replacement: If a completely new tire is needed, simply call our business and we'll come to your location with a replacement. You won't have to worry about changing it yourself or risking your safety, we're licensed and insured professionals with years of experience.
Balancing: When your truck is imbalanced, it can lead to risks for your safety and the functioning of your vehicle. Our technicians can meet you on the road to diagnose your truck's issues and assist with re-balancing.
Extra lug nuts and supplies: Our shop has an extensive collection of supplies at-the-ready. When you call us for support, you gain access to countless pieces of equipment that help you get back to work.
We take your tire repair for semi-trucks seriously, and always guarantee the best customer service possible. To learn more about how Rod's Mobile Tire & Repair can help with your semi-truck tire repair, truck road services, or mobile semi-truck repair work, contact us at 515-720-9376 today.